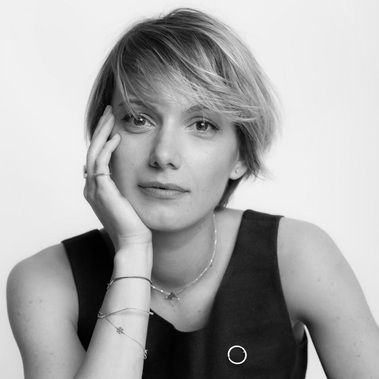 Perfectly combining an analytical mind with an educated refined aesthetic, Ruxandra is the go-to styling talent for feature films, commercials, fashion photographers and celebrities alike. Her creative vision always brings out that special feature in her subjects, be it an androgynous model or a sassy musician.
Ruxandra also has a background in project and production management, having organised an eclectic mix of fashion shootings and fashion events.
She will always approach every project methodically with hours of study and research, carefully putting together the pieces like a well-styled and organised puzzle.
She worked alongside established directors: Wolf&Lamm, Daniel Warwick, Letitia Rosculet, fashion photographers: Catalin Opritescu, Alex Galmeanu, Edward Aninaru, style artists such as Alexandra Stan and Lariss and consult and produce for fashion brands like Monocult, Bordelle and Ioana Ciolacu. Her fashion editorials have been published in such magazines as GQ, All Hollow and Viva.